WhatsApp Money Lender Scam: How To Avoid It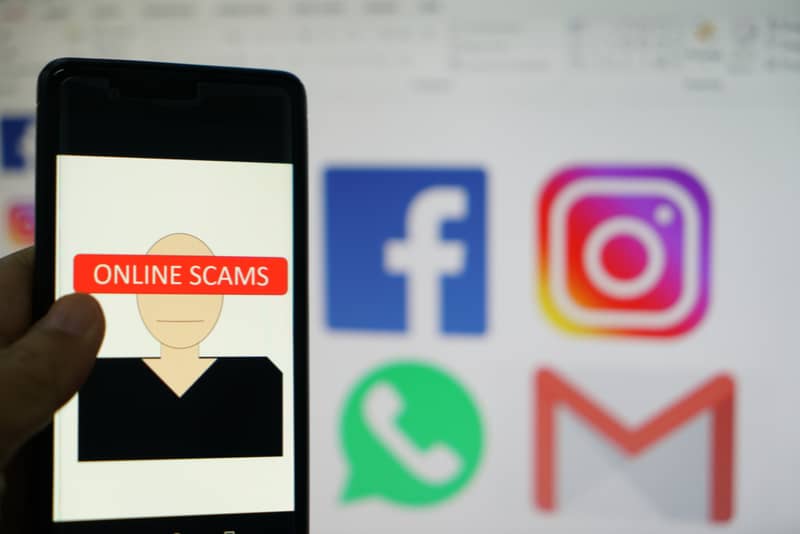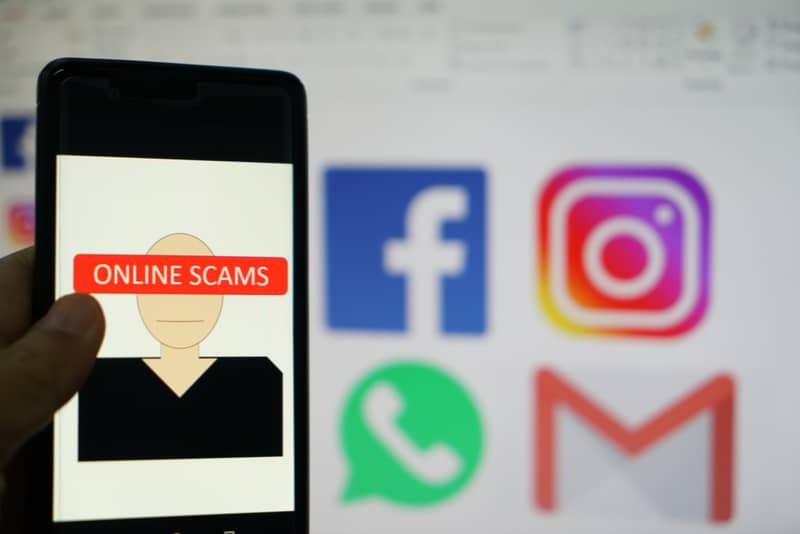 Find out how WhatsApp money lender scam works and how to avoid getting scammed with this guide.
Sophie was stressing over her mounting credit card dues when she received a WhatsApp message. It offered her a way out of the financial mess.
The loan offer seemed genuine enough.
After a brief conversation with the lender (Mr X), and with no prior experience dealing with moneylenders, Sophie took him up on his offer.
After sharing her documents, Mr X asked her to pay a deposit towards loan approval. Things begin to unravel soon after she paid the money to the caller.
What followed was a nightmare. Calls to the Mr X went unanswered.
After two weeks, the loan still didn't arrive. It finally dawned on her.
SHE HAD BEEN ROYALLY SCAMMED!
She isn't the only one.
In the first half of 2018, 315 Singaporeans and foreign workers have been victims of this WhatsApp money lender scam.
The victims lost $0.67 million between them. The cases doubled to 692 for the same period in 2019, with losses reported at $2.2 million.
This has prompted the Police and Ministry of Law (MinLaw) to issue a scam alert in Singapore to warn the public.
They hope to prevent more of us from falling prey to this new loan scam.
According to the police, most of these scams are the handiwork of unlicensed moneylenders.
How Does This Loan Scam in Singapore Work?
These monetary scams in Singapore prey on vulnerable and cash strapped prospects. The first step to avoid becoming getting conned is to find out more about how they operate.
You get a text WhatsApp message offering you an instant loan
Loan scammers approach you on WhatsApp or send a SMS message offering a loan.
To lull your suspicion and prove they're authentic, they sometimes link to a fake website.
They may go the extent of claiming to be a representative of a licensed moneylender.
To further reel you in, they go easy on documentation. As long you have your SingPass and NRIC, they appear ready, even eager to help.
You are requested to cough up some deposit money first
When you express a desire to borrow, these loan scammers begin the actual process of duping you.
You'll be asked to transfer some money as a deposit towards loan approval along with 7% GST.
To convince you to pay, they send fake documents allegedly from the MAS or MinLaw. It details the GST and deposit amounts.
To overcome your doubts, and to win your trust, the crooks will send another document confirming the loan approval.
This is to convince victims they're dealing with a registered licensed moneylender.
You don't receive the loan even after paying the deposit
If you fall for this trick and transfer the deposit money, you're in for a rude shock. You end up waiting for the promised money that never arrives.
Most victims of similar scams in Singapore realise much later that they've been conned.
Unfortunately for them, the scam artists have done the vanishing act by then. The so-called lenders switch off their phones or change their numbers.
Wait a minute! Weren't they working at a government-approved moneylending firm?
A call is all it takes to confirm your worst fears. The con-lender you've been dealing with has no ties with the real firm in question.
They neither work for the licensed moneylending firm nor have other employees heard of them before.
You will be harassed if you fail to pay
A scary aspect of this scam is the harassment that follows when you don't pay the initial deposit.
As a part of the scam process, you're encouraged to share personal details.
This could be your SingPass, contact details, bank account details and NRIC with the original contact.
This is used against victims to extort money or threaten to harm their loved ones. Fear is a deadly weapon and these charlatans wield it over their hapless victims.
You'll get calls from a new number and different people threatening you to pay a processing fee for cancelling the 'approved loan'.
Many people give in and pay the penalties out of fear of their loved being troubled or their details being leaked out.
Safeguard Your Interests with Legal Pointers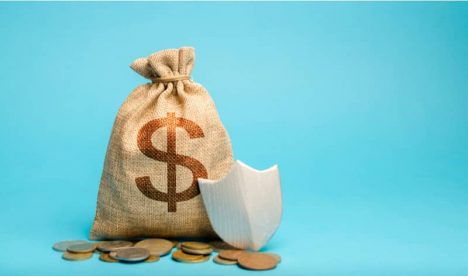 Know about the legal rules governing the moneylending business. This goes a long way in protecting your and your loved ones from loan scammers.
You won't get text messages and cold calls from licensed moneylenders
Under the rules created by Singapore's MinLaw, licensed moneylenders aren't allowed to cold call prospects.
They have an online presence in the form of a business website but can't create digital and offline ads for their services.
If you see ads or receive calls offering loans, you can sure it's an unlicensed operator or crook behind it.
A legitimate moneylender will not risk breaking these rules.
Your identity will be verified at the moneylender's premises
Under the existing law, an authorised moneylender has to call you to their office to verify your identity and grant a loan.
The initial loan application can take place online or on the phone. The rest will take place at their approved place of business.
For e.g. identity verification, document checks, and loan disbursement.
You'll never be asked to pay up first by licensed moneylenders
Asking for some upfront is a trademark sign of a financial scam whether it's done online or on a call.
When you're asked to pay a deposit before the loan is approved, it should ring alarm bells in your mind.
Yes, there are charges associated with any kind of borrowing whether it's from a bank or a moneylender.
But you're never supposed to pay these fees – GST, processing fee, admin fee or other fees – upfront.
Only a scammer will ask for token money to approve or disburse your personal loan. A registered moneylender will never indulge in such unethical practices.
Where they do charge such a fee, it's usually deducted from the principal amount and you receive the balance.
How To Avoid Such Scams In Singapore?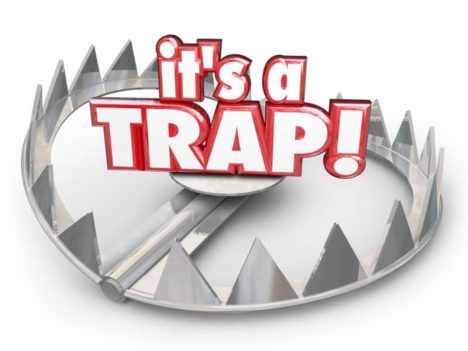 You've understood how loan scam schemes work. Here are some tips to avoid becoming the next victim.
Report or block the number
The best way to protect yourself from fraudsters is to avoid such ads. Swipe left and move on to the next message.
If someone is messaging you with loan offers, mark the SMS as spam.
Report the number to WhatsApp and block it.
As Sophie learnt the hard way, get their accounts blocked is the key to stop them in their tracks.
You'll be protecting many more innocent people by calling out these scam artists.
If you receive such messages on any other social site, messaging platform or forum, report it to the site.
Do not reveal your personal details
This is most important for you.
Don't ever share your personal details with anyone without doing a background check.
Don't hand out documents like NRIC, SingPass or bank account details to strangers.
Don't hesitate to contact the police
If you've become a victim of one such fraud, report it to the police.
Call the police hotline at 1800-255-0000.
Or submit a complaint online at www.police.gov.sg/iwitness.
Is someone close to you getting such messages? Report these unlawful activities or individuals to the police.
Always borrow from legitimate and reputed financial institutions
In the words of Sophie, be diligent when you borrow money.
Ensure the moneylending firm is listed in the Register of Licensed Moneylender's website.
Better still, cross-check their address mentioned on the site with the one on this list.
Seeing fraudulent ads or receiving messages from WhatsApp moneylenders? Mark it as spam and block the number.
Remember, these scam lenders thrive on your desperation and your fear. Don't allow them to rob you of your hard-earned money.