Top 10 Places For Cheap Shopping In Singapore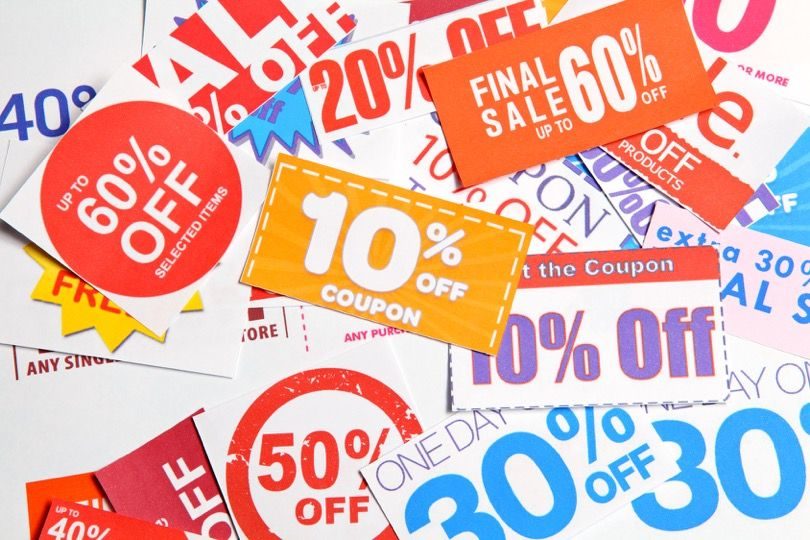 Shopping doesn't have to be an expensive affair. Cheap shopping in Singapore is still possible. Use this guide to find where to buy stuff that fits your budget!
Singapore is famous across the world for its modern malls and branded products. Tourists look forward to shopping at some of its iconic buildings and markets.
Singapore gratifies your need for high-street brands, but let's be honest. Hitting the stores at places like Ion Orchard can dampen your enthusiasm when you see the price tags.
Does that mean you're restricted to placing orders online and waiting for delivery? Of course, not!
Even if you have a fixed budget, it is still possible to find trendy or every-day items at reasonable rates. The following guide will show you where to buy them.
Best Places for Budget Shopping in Singapore
While thrift shops are good places for budget shopping in Singapore. It is these ten spots that stand out for their range of goods, cheap pricing, and quality.
You can now shop for toys, clothes, gifts, electronics, accessories, and other stuff like a pro.
1) Chinatown
Pagoda Street, Singapore (Map)
Likely the best place to shop in Singapore for traditional Chinese goods. And discounted items as well as souvenirs. Pagoda street in Chinatown has stalls lined on both sides. Selling everything from inexpensive clothes to consumer electronics.
If stall items are a bit tacky for your taste, visit one of the traditional shops behind the stalls. They offer many unique and interesting items from antique furniture to Chinese fans. You will definitely find something that suits your budget.
Visit Chinatown website.
---
2) Mustafa Shopping Centre
145 Syed Alwi Road, Singapore 207704 (Map)
With 300,000 different items for sale and counting, Mustafa is the budget shopper's paradise. This shopping centre is open for business 24×7. They stock many low-priced items including clothes, cosmetics, electronics, groceries, stationery, and shoes.
If you love making tasty Indian curries, Mustafa is where you should head to buy food products and spices.
Visit Mustafa Shopping Centre website.
---
3) Lucky Plaza
304 Orchard Road, Singapore 238863 (Map)
Luxury and cheap goods in the same place? We all know shops in Orchard Road usually cater to affluent shoppers. So Lucky Plaza stands out like a sore thumb with its inexpensive product line-up.
While you may find the shop layout messy, the 30-year old building has retained an old-world charm.
You can buy cheap clothes, chocolates, and souvenirs. Or enjoy eyebrow threading or a haircut at a low price here.
Visit Lucky Plaza website.
---
4) Flea Markets
Various Locations, Singapore
Searching for cheap places to shop in Singapore for chic clothes or cool stuff? You will find them in many flea markets that pop-up all across the island. Apart from apparels, you can also pick up makeup, accessories and DIY items for cheap.
Fashion bloggers are also known to sell their merchandise at mark-down rates. Making them 30-40% cheaper than buying them online.
View List of upcoming flea markets.
---
5) IMM Outlet Mall
2 Jurong East Street 21, Singapore 609601 (Map)
Are you willing to travel a bit to get a good bargain on branded, home decor and health products? Then, head to IMM Outlet Mall at Jurong East.
With 80+ outlets like Adidas and agnes.b that sell branded outfits at affordable rates, you are in for a treat. If you are in the mood to redecorate your home, check out trendy designs at one of the home furnishing shops in the mall. Want to stretch your dollar? Shop at Daiso where everything sells at $2.
Visit IMM website.
---
6) Far East Plaza
14 Scotts Road, Singapore 228213 (Map)
Far East Plaza is another place in Singapore that makes budget shopping a breeze. From jewellery to clothing stores, it has many options for price-sensitive shoppers.
Tired of haggling over prices? Drop into one of the low-priced but excellent spa and hair salons for some pampering.
Visit Far East Plaza website.
---
7) City Plaza
810 Geylang Road, Singapore 409286 (Map)
Love the stunning outfit on that fashion blogger's site but wary of the price? City Plaza is the answer to your quest for affordable and stylish clothes. Many online retailers and fashion bloggers source their stock from wholesale shops here.
Some of these shops offer outfits and accessories at half the price when you buy a dozen items or more.
---
8) AnchorPoint
370 Alexandra Road, Singapore 159953 (Map)
If you love wearing brands but are on a tight budget, AnchorPoint is the place to go. It is near to Singapore's city centre. And this shopping mall houses factory outlets of popular brands.
You can find outlets of Billabong, CHARLES & KEITH, Cotton On, Pedro, Skechers, and Typo. Off-season items are often sold at discounted rates ranging from 30-70%.
Visit AnchorPoint website.
---
9) Queensway Shopping Centre
1 Queensway, Singapore 149053 (Map)
Do you know where to shop in Singapore for inexpensive and durable sporting goods? Queensway Shopping Centre is a great place for fitness and sports enthusiasts alike.
You have countless shops hawking apparel and footwear from previous collections and seasons. Don't forget to pick up on some gym equipment while you are out shopping at Queensway.
Visit Queensway Shopping Centre website.
---
10) Bugis Street
3 New Bugis Street, Singapore 188868 (Map)
This budget shopping spot may be last on our list, but it's the biggest one with over 600 shops. Every country has a street market that is high on the tourist list. In Singapore, it goes by the name of Bugis Street.
You will find a variety of products at a bargain. These include stylish clothes (especially T-shirts), bags, food products and household items. K-pop merchandise, electronics, and fashion accessories are also available here.
If nothing in the stalls tickles your fancy, visit the nearby Bugis Junction mall. You will find quality stuff at higher prices there.
Visit Bugis Street website.
---
Singapore caters to all types of shoppers. From those willing to shell out money on expensive items to anyone looking for a good bargain. There are countless places here that allow you to save money.
Now that you know where to go for cheap shopping in Singapore, what are you waiting for? Get yourself some amazing deals and discover marvellous items you never knew existed.